Jumble Sale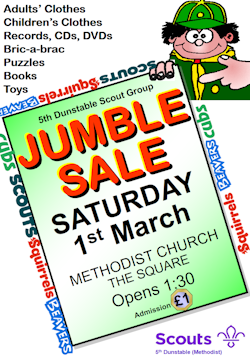 Our next Jumble Sale will held on 23 February, 2019. Click the poster for full details.
If you are the parent of a Beaver, Cub or Scout, please try to find time to help us in this major event. You can see what help we need, and sign up by clicking here.
Lowther Road Flowerbed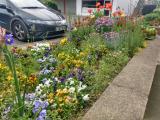 Our Flowerbed has provided a burst of colour through the Spring, with pansies, spring bulbs, poppies, and a lovely show of irises. We'll soon be planting out some new stuff, so please be ready to do your bit. And if there are any parents out there with a green finger or two to spare, we'd be glad of your help.
Join us!