Hi folks!
I'm sorry to say you're too late for our Jumble Sale this year. But remember to check back earlier in 2019, because we'll be back then, probably on 23rd February.
If you're a regular at our Jumble Sale, then you'll be pleased to know that it's back again on the .
If you've never been before, then you really don't know what you're missing! We have four rooms packed with all sorts of things, including:
clothing (Ladies', Gents' and Children's), including coats,
accessories such as hats, bags, belts, ties and jewellery,
shoes and boots of all sorts,
tableware, including plates, bowls, cups, mugs and glasses,
kitchenware, including saucepans, can openers, draining racks and so on,
other household goods, such as ironing boards, sewing machines, and tools,
linens, including cushions, curtains and bedding,
toys and games of all sorts,
pictures and mirrors,
books - paperback and hardback, fiction and non-fiction, children's and adults',
records, tapes, CDs, DVDs
To see just how much there is for you to choose from, scroll down to see some pictures of previous events below the poster on the right.
Teachers, children and parents: World Book Day is on 1st March this year, and if you're planning to dress up for an event, then the Jumble Sale is an ideal place to find bits for your costume!
Drama and Theatre Groups: This could be your opportunity to get some great value props, costumes and accessories. Also an ideal opportunity if you've got a fancy dress party coming up!
Come in and browse around, and you're sure to find yourself a bargain! Entrance is only 50p per person, and you'll probably make that back in your first purchase!
Open 1:30 - 3:30, Saturday 24th February 2018.
Located right in the middle of Dunstable, Bedfordshire in the Methodist Church halls opposite Wilkinsons (see map below), this Jumble Sale is easy to access, with bus stops nearby, as well as parking. So whether you live in Dunstable, Houghton Regis, Luton, Totternhoe, Eaton Bray, Caddington, Kensworth, Whipsnade or anywhere else in the area, you should have no trouble getting to us.
---
The 5th Dunstable Scout Group is part of the Scout Association, registered charity number 306101. All of our leaders and helpers, including those at the Jumble Sale, are volunteers, and receive no payment for the time they devote to the youngsters of Dunstable. Please support our sale, and thereby help them to support Dunstable's young people.
Thank you
With the kind support of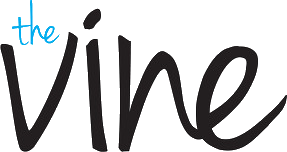 and

.